Brazilian Butt Lift FAQs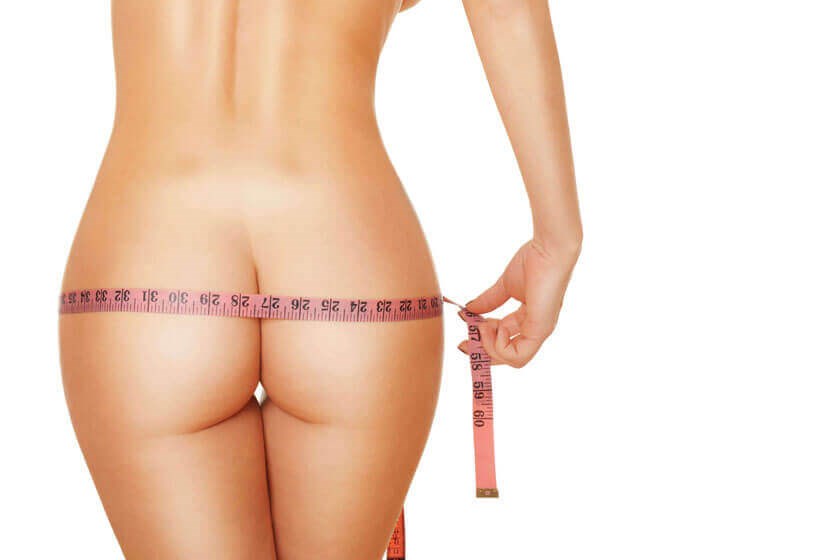 According to the American Society of Plastic Surgeons, Buttock Lift procedures have gone up a whopping 252 percent over the past year! Celebrities like Kim Kardashian, Jennifer Lopez and Nicki Minaj are redefining the new standard for derrieres.
What are the options for larger buttocks?
Buttock implants and fat transfer to the buttocks are the two methods that can reliably enlarge and shape the buttock area.

Fat transfer to the buttock has come to be known as the Brazilian Butt Lift (aka BBL).

Buttock implants are made of semi solid silicone and can, in the right patient, provide a nice improvement.

Implants are limited by size, whereas the Brazilian Butt Lift can utilize fat from anywhere in the body and can provide a much larger final size for the buttocks. In addition, the BBL provides the benefit of liposuction to the donor areas, providing a one-two punch that is powerful in the final shape of the entire body.
How long does the fat last?
Modern methods of fat harvesting and reinjection allow for very high retention of the transferred fat. Some fat can reabsorb, and there is the potential for additional treatments one or two years down the line, but most patients are very satisfied with the single treatment.
What is the recuperation like?
In general, there is modest pain, some bruising and some swelling.

Most patients can return to work 5-10 days after the procedure.

There are restrictions in how much time a patient can sit after a BBL, and a garment must be worn for about a month or longer.
Most patients who see buttock enlargement have a small, flat butt.

While anyone can be a candidate for buttock implants, a BBL candidate must have enough fat in other parts of the body to transfer to the buttock area.

Smoking reduces the viability of the fat that is transferred, so it is important not to smoke for at least a month before and after surgery.
The best way to assess your options for buttock augmentation, whether it is buttock implants or a Brazilian Butt Lift is to consult with a board-certified plastic surgeon.