CoolTone, a revolutionary body contouring treatment from CoolSculpting, is a new treatment option offered by renowned board-certified plastic surgeons Drs. Francisco Canales and Heather Furnas. This innovative device is FDA-cleared for enhancing muscle tone in the abdominal area and strengthening and firming abdominal muscles. In addition to these benefits, the CoolTone procedure is also FDA-cleared for firming, toning, and strengthening muscles in the thighs and buttocks. For more on how this advanced treatment can enhance your body for a more contoured and firm physical appearance, schedule your treatment consultation today at Plastic Surgery Associates of Santa Rosa.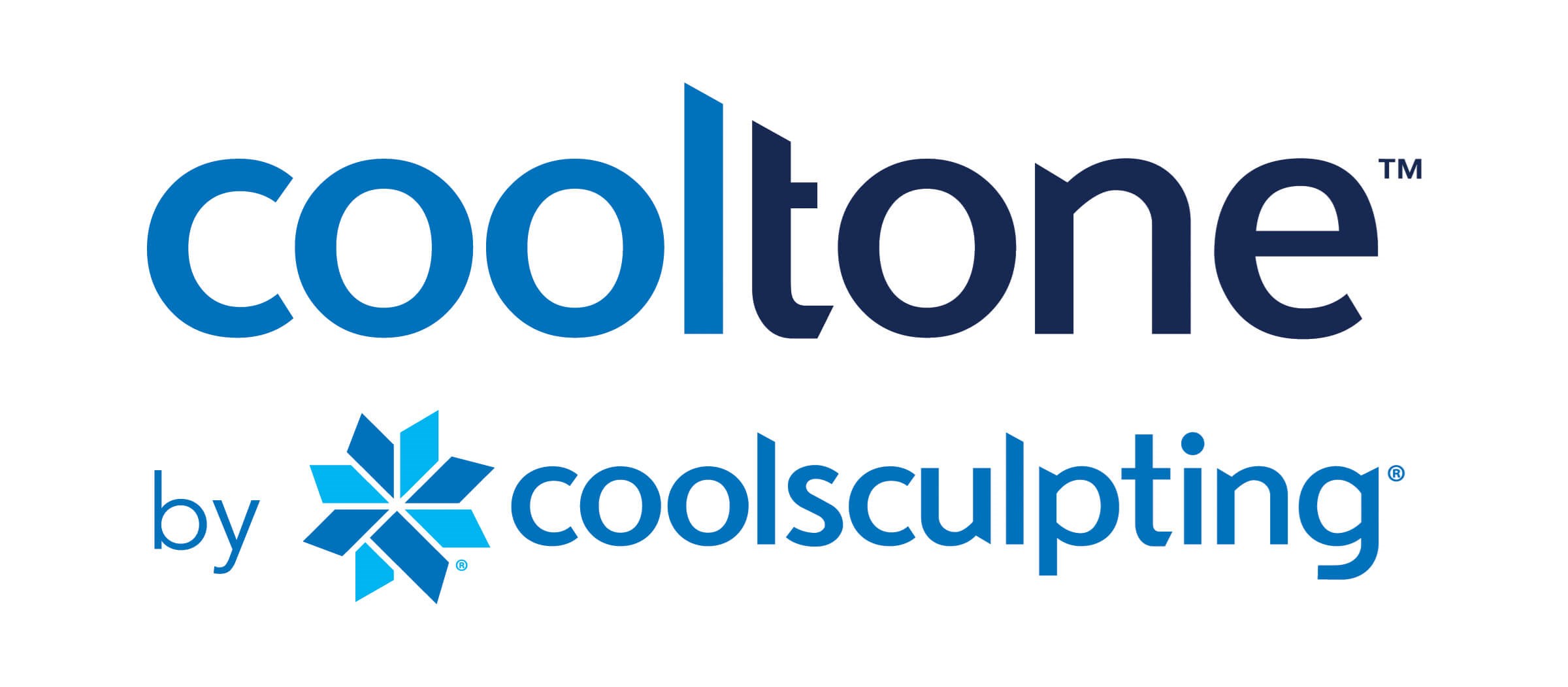 Reviews
"I'm beyond happy with my experience with Dr. Canales and the staff as Plastic Surgery Associates. I inquired about a procedure (augmentation) soon after their reopening during the pandemic and got nothing short of amazing service. Right away I had Lisa reach out to me and answered everyone of my many questions. She was so helpful and I felt like she really cared and wanted to make the process as easy as possible. Due to Covid, I had a virtual consultation with Dr. Canales to get the ball rolling. It wasn't just a get on and get off call, he wanted to know details to ensure I was going to get the desired results. Once the decision was made, the staff there (Kelsey, Lisa and Wendy) we're providing me with all the documentation needed, reaching out to me via phone and their online Klara portal. If I ever had a question, they responded immediately without frustration. They constantly reminded me they want to provide me with the best experience. On surgery day, I felt like I was apart of the family not just a patient. Dr. Canales and my anesthesiologist and those assisting made me feel so at home and not nervous at all. Post surgery, I could not put into words how ecstatic I am with my results. I never imagined my augmentation would look and feel so natural. They are honestly perfect and it's thanks to the team helping me decide which options would be best. Huge thank you to the team for performing a life changing procedure and treating me with such care along the way!"
- R.S. /
Yelp /
Aug 05, 2020
"I am 48 years old and breast fed both my children for 24 months. I am also a runner and all I can say is that my breasts looked awful. I contacted Plastic Surgery Associates about a breast aug and from start to finish they were so professional and soothing to me. My breasts are incredible and to be honest..... I did not feel much pain after surgery. I have healed fast and now I am running again and feeling more fit than ever."
- C.C. /
Facebook /
Mar 06, 2020
"I can't say enough nice things about my experience at PSA of Santa Rosa. I have wanted to have a breast reduction since my early 20's, but was nervous about having the surgery. I'm now 55 and decided I was ready to do it! I heard great things about PSA of SR and since this was my very first surgery I called for a consult. Everybody in the office was so nice and made me feel comfortable at every visit. I was very nervous the day of surgery, but the staff and Dr. Furnas were wonderful. The surgery went well and my recovery has been awesome! I thought for sure I would have to take pain pills after surgery but I never had to take a single one! And I am very happy with my breast reduction/lift results! I would highly recommend Plastic Surgery Associates of Santa Rosa."
- T.K. /
Google /
Mar 03, 2020
"I had a full tummy tuck done with Dr Conales, if I could give more stars, I would. He and the entire team was so nice and kind from beginning to end. I'm almost 3 months post op and my results are incredible. Thank you guys so much!"
- J.S. /
Yelp /
Mar 01, 2020
"Breast augmentation was something I'd always dreamed of but it also seemed so daunting! I barely had the guts to call Dr. Furnas's office. I was completely blown away at how open and caring they were, even on that first call, and especially the first visit. It was important that I felt safe, listened to, respected, and the whole team just went above and beyond it all. It was neat to find out Dr. Furnas is also an artist! If she had the eye to be an amazing artist then she would see every detail needed to do well with symmetry and surgery. It was also especially important that my plastic surgeon be a woman. Being unconscious for a surgery is scary, and it was a privilege to have an all female team. Surgery was January 2020 and the results are already beyond my very best expectations, I finally feel confident and free in my body. I can wear the tops I always wanted, no more crazy uncomfortable padded push up bras! Who knew silicone could make you feel MORE authentic?"
- A.L. /
Yelp /
Feb 28, 2020
Previous
Next
CoolTone can be an effective way to tone and firm muscles of the body; however, it not a weight-loss treatment program. Ideal candidates for CoolTone are often men and women who are close to their ideal body weight, who maintain a proper diet, and who exercise regularly but still have stubborn areas of fat that are not responding to these healthy habits. In such cases, CoolTone treatment may be a good alternative to surgery for achieving desired results.
While CoolTone is a safe and noninvasive procedure for most individuals, the device should not be utilized in patients who have implanted neurostimulators, defibrillators, and hearing devices or individuals who have heart pacemakers, hearing aids, and drug pumps. Care and consideration will also be taken when using CoolTone in patients with active bleeding conditions, disorders involving seizures, and Graves' disease. CoolTone is also not indicated for use on the head or around the heart area. Drs. Canales or Furnas will review your treatment options and help you decide if CoolTone body contouring is a good approach for meeting your needs.

The CoolTone procedure enhances muscle firmness, strength, and definition through selective magnetic muscle stimulation (MMS). To conduct the procedure, our skilled team will apply the CoolTone handpiece to targeted treatment areas. The device creates a magnetic field through which currents pass to penetrate the muscle fibers deep beneath the skin and fat layers (muscle tissue is a great conductor of magnetic pulses). Strong pulses are then delivered into the muscles to stimulate involuntary contractions that work to firm, tone, and strengthen the thighs, buttocks, or abdominal regions.
CoolTone treatment is a relatively quick, noninvasive, and simple procedure that can easily be completed during the lunch break. In many cases, each session only lasts about 1 – 2 hours, depending on the muscles being targeted and the number of areas requiring treatment. Most patients usually resume normal day-to-day activities following a CoolTone procedure, including work and physical activity.
Though treatment results may vary from patient to patient, many individuals see a difference over the course of 4 – 8 CoolTone sessions. The most noticeable results are generally experienced after about 2 – 4 months; however, a number of Santa Rosa, CA men and women start to see tighter, more toned muscles in as little as three weeks.
Frequently Asked Questions
How many treatment sessions with CoolTone are necessary?
While a number of individuals reach their desired treatment outcomes after four sessions with CoolTone, additional visits may be recommended based on individual skin type and target goals. Drs. Canales and Furnas will personalize a treatment plan and help you reach the outcome you are seeking.
Is the process uncomfortable?
Most individuals report feeling intense muscle contractions and a warm sensation; however, these effects usually only persist during the first few minutes of the treatment session.
Are there any treatment side effects?
In some cases, CoolTone patients may notice tingling, redness, swelling, and minor muscle cramping or pain after undergoing treatment. Drs. Canales or Furnas can prescribe medications to help minimize any post-treatment effects.
How will any future weight gain affect my results?
Patients who have CoolTone procedures often commit to better nutrition, exercise, and overall healthier living. However, any subsequent weight gain, reduction in exercise, or poor dietary habits can lead to diminished muscle tone and definition and impact long-term outcomes.
Firm and Tighten with CoolTone
If you wish to enhance your physique with firmer, more toned muscles and body contours, we invite you to schedule a CoolTone consultation at Plastic Surgery Associates of Santa Rosa. CoolTone is a revolutionary treatment option provided by Drs. Canales and Furnas to help healthy men and women target areas of stubborn body fat on the thighs, buttocks, or abdomen. Learn more about this cosmetic treatment option by reserving your private consultation at our state-of-the-art Santa Rosa, CA practice.