Going The Distance - Karen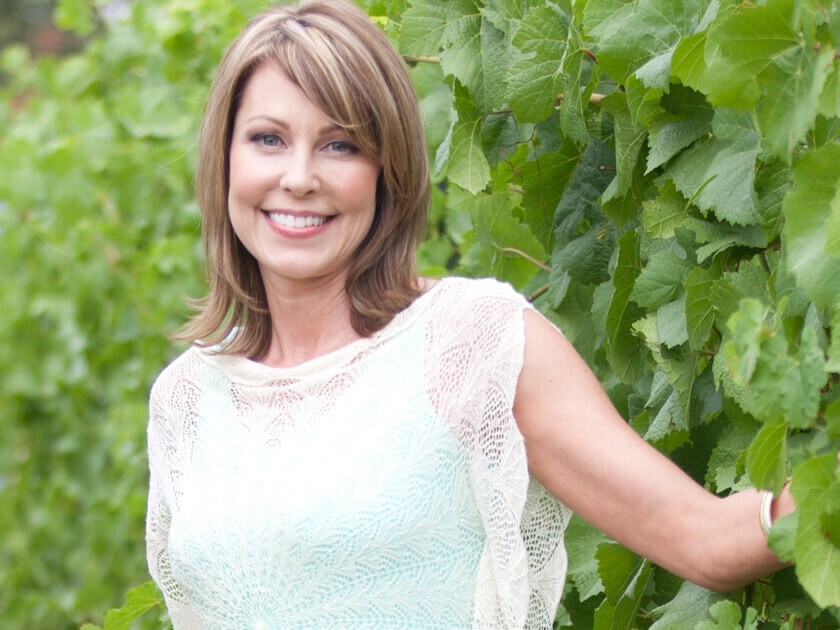 Karen's Story
By the time Karen underwent surgery to lift what she described as her "droopy" eyelids, she was quite familiar with the route from her rural home in Lake County to the Plastic Surgery Associates' offices in Santa Rosa.
"I kind of graduated to the upper eyelid lift," said the mother of two children who are now in their 20s. She had already made a number of visits to Allegro MedSpa, also operated by Plastic Surgery Associates, receiving BOTOX treatments and other cosmetic procedures. After those trips to the medspa, she was comfortable making the drive to Santa Rosa for eyelid surgery.
"I felt really comfortable with the staff and the office itself," said Karen, who is in her mid-40s. "I definitely liked the overall environment."
Starting The Journey
Karen first heard about Plastic Surgery Associates from a friend who went to Santa Rosa for breast augmentation surgery. "She said it was a great experience and that she was very happy with the results. And I could see it looked nice. If you know someone who has undergone plastic surgery and you can actually see the results, and that they're happy, there's no better advertisement."
She met with Dr. Heather Furnas, who would be performing the eyelid lift (blepharoplasty) procedure, and established a comfortable rapport with the surgeon. Still, Karen was a bit wary of having surgery herself, even though she had long wanted to fix her eyelids. "I had been talking about it for a long time," she said. "I hated my eyelids."
But she had never been under general anesthesia before and that was causing her to have second thoughts. Like most patients, the anxiety she harbored increased as the date of the procedure approached. Because she lives so far from Plastic Surgery Associates, Karen stayed at a hotel in Santa Rosa the night before her blepharoplasty surgery.
That's when she got a call that helped calm her nerves.
"The anesthesiologist called me the night before my surgery and went over everything that we would be doing. I thought that was so comforting."

The Day Arrives
Nervous? "Sure," said Karen, but everyone at Plastic Surgery Associates "made sure all my questions were answered." The eyelid lift procedure removes excess folds of skin from the upper lids, resulting in a rested, more youthful appearance.
Karen recalled emerging from the haziness of anesthesia in the recovery room with a "really attentive nurse" already there to care for her. There were no complications, but recovery posed a bit of a challenge.
She knew recovery times varied from patient to patient, but she was still caught off-guard when it took her a bit more time to rebound than she thought it would. "It does seem like it took me a little longer to heal than I expected." It really wasn't painful, she said, comparing the sensation she felt to the numbness you feel in your mouth after undergoing a dental procedure. "I was concerned about how long the recovery lasted. So I asked and the doctor said it would get better soon. And it did."
A Lasting Impression
Karen remains a loyal patient, having returned to the MedSpa since the surgery for injectable fillers. She will continue to schedule appointments there and wouldn't hesitate to recommend Plastic Surgery Associates to friends seeking cosmetic surgery. "It was scary," she remembered, "but it turned out well."
Most importantly, she said, Dr. Furnas used a light, skillful touch in performing the surgery. "The results are what I wanted," said Karen. "The changes were subtle. No one said, 'What did you do?' But it's a big improvement. I couldn't be more pleased."
Dr. Furnas and Dr. Francisco Canales have nearly 50 years of combined experience and both are certified by the American Board of Plastic Surgery. And, as Karen pointed out, the medical professionals and staff in their office made hers a positive experience from start to finish.