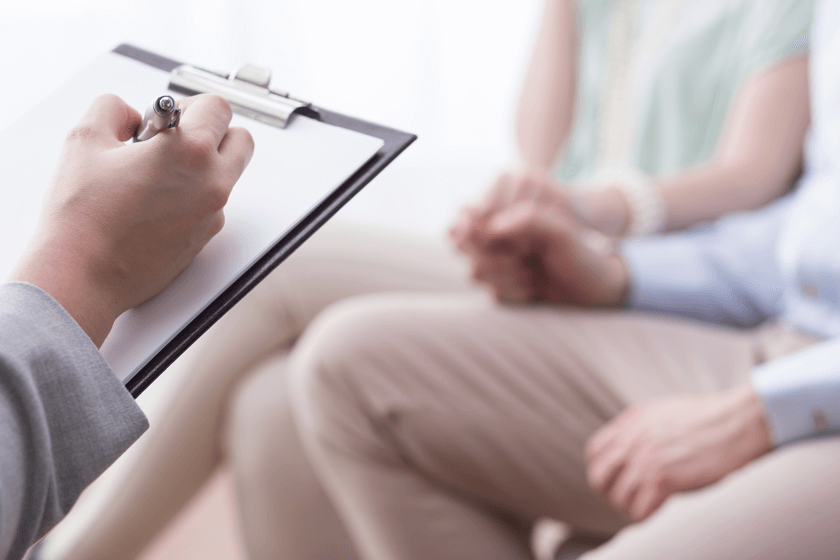 General Frequently Asked Questions
You have questions about plastic surgery in Santa Rosa, it's okay. While many people are rightfully optimistic that plastic surgery can ultimately help them look, feel, and even live better lives, these same people are often confused about where procedures are performed and what makes one plastic surgeon more qualified than another. They don't know; how could they? Like you, by taking the time to ask questions and demand answers. And while no two patients are exactly alike, many of their questions are – and that's okay.
Q: Who has plastic surgery and why?
A: According to National Plastic Surgery statistics from the American Society of Plastic Surgeons (ASPS), each year, close to two million American women and men elect cosmetic plastic surgery. Some desire noticeable change while others want subtle refinements. The best candidate for plastic surgery is a person of good health with a firm understanding of both his or her personal goals and the procedure's risks and benefits. Only you know what you hope to gain with plastic surgery; Dr. Canales and Dr. Furnas' job is ultimately to help you realize that personal goal while minimizing the risks and maximizing the benefits.
Q: Are outpatient plastic surgery procedures safe?
A: When your procedure is performed by a board-certified plastic surgeon in an operating room that has been certified by a national agency, absolutely. In fact, a 1995 California law imposes strict standards to ensure patient safety and the highest in quality care. The surgery suite at Plastic Surgery Associates is certified to the highest national standards and is in compliance with the California law.
Q: Is plastic surgery for me?
A: Only you can answer this question, and no plastic surgeon should push you to make a decision before you're ready; only you will know when that time is right. The goal of board-certified Santa Rosa plastic surgeons Dr. Francisco Canales and Dr. Heather Furnas is to help you make an informed decision, providing you with information regarding both the risks and rewards of plastic surgery. Although you will find this website a great source of up-to-date information, nothing can replace a face-to-face meeting; request your consultation today. Normally $25, the consultation is complimentary when you register online.
Q: Is Board Certification by the American Board of Plastic Surgery important?
A: Yes! Unfortunately, here in California, it is legal for any physician with a medical license to claim to be a plastic surgeon. Additionally, there are many sound-alike boards, allowing some doctors to make claims as to super-specialization. Only one board is recognized by the American Board of Medical Specialties and the American Medical Association for the certification of plastic surgeons – the American Board of Plastic Surgery.
Dr. Furnas and Dr. Canales are each certified by the American Board of Plastic Surgery. Additionally, they are members of the American Society of Plastic Surgeons and the American Society for Aesthetic Plastic Surgery.
Physicians certified by the American Board of Plastic Surgery:
Have received specialized residency training
Have successfully completed rigorous oral and written examinations in plastic surgery
Are held to high ethical standards
Are required to maintain their skills through continuing education
To ensure your plastic surgeon's memberships, as well as his or her training, you can contact the state medical board, the American Board of Plastic Surgery (215-587-9322), the American Society of Plastic Surgeons (888 4-PLASTIC) or the American Society of Aesthetic Plastic Surgery (888 272-7711).
Q: How do I choose a plastic surgeon?
A: Take your time; although it's elective surgery, it's still surgery, and typically not something in which you need or should rush into. Do your research with regards to the specific plastic surgery procedure or medical spa treatment you're interested in. Once you know both what you hope to achieve and how you hope to achieve it, schedule consultations with several plastic surgeons in Santa Rosa.
At your consultation, you will not only have the opportunity to learn more about a specific procedure or treatment but ask questions of the plastic surgeon. For instance:
Are they board certified by the American Board of Plastic Surgery?
How long have they performed plastic surgery, specifically the procedure you're interested in?
Do they use board-certified anesthesiologists?
Do they have a recovery room nurse who is there solely to monitor you in the recovery room?
Can you see a photo of the recovery room and of the operating room?
Plastic Surgery Associates recommends that you see several different board certified plastic surgeons, as it will help you to not only better understand why you're seeking plastic surgery, but you'll come to discover exactly what it is you're looking for in a plastic surgeon. Patients tell Dr. Canales and Dr. Furnas they're looking for integrity, caring, compassion and perfectionism. What are you looking for? Ask questions and don't stop until you have your answers.
Q: How much does plastic surgery cost?
A: Costs vary according to both procedure and region. Please do not choose your surgeon strictly on the lowest price offered to you. Also, please be aware that when you are quoted a cost that you compare "apples with apples." For instance, is the price you're quoted inclusive of the surgery suite, anesthesia, surgery fees, and post-operative care? It is at Plastic Surgery Associates. For instance, some surgeons do the anesthesia themselves while others prefer that nurses deliver the anesthesia. For your safety and comfort, Plastic Surgery Associates uses only board-certified physician anesthesiologists.
Q: What plastic surgery procedures and medical spa treatments are available at Plastic Surgery Associates?
A: Plastic Surgery Associates provides patients from Marin County and throughout Northern California with a full menu of body contouring, facial sculpting, breast enhancement, and medical spa services. Call Dr. Canales or Dr. Furnas today to request your consultation. Normally $25, your consultation is free when you request it online.